LEGENDS OF GREEN BAY PRO SHOP
Welcome to the "Legends of Green Bay" Pro Shop, where Player Alumni Resources gives Packers Fans the opportunity to relive their favorite Packers moments with custom apparel designed by Packers Alumni and their fans! Select from T-Shirts, Long Sleeve Shirts, or Jerseys, along with autographed helmets, footballs, pictures, canvases and much more. These items make great gifts for any Packers fan, an addition to your personal collection or man cave, or the perfect piece of Packers history for silent/live auctions or raffles at your next fundraiser!!
Note: All sales are final.
SHORT SLEEVE T-SHIRTS
• $29.99 includes autograph only
• $39.99 includes autograph plus personal inscription up to 30 characters
• Unisex
• Free shipping
• Limit 5 per order
(Click images for zoom and additional views.)
LONG SLEEVE SHIRTS
• $34.99 includes autograph only
• $44.99 includes autograph plus personal inscription up to 30 characters
• Unisex
• Free shipping
• Limit 5 per order
(Click images for zoom and additional views.)
OTHER ITEMS
(Click images for zoom and additional views.)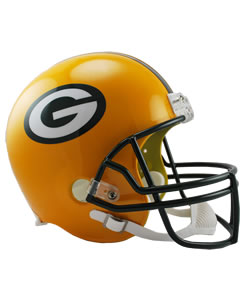 Green Bay Packers Riddell Full Size Helmet
• $225 includes autograph only
• $250 includes autograph plus personal inscription up to 30 characters
• Free shipping
• Limit 1 per order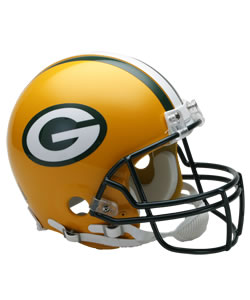 Green Bay Packers Riddell Mini Helmet
• $65 includes autograph only
• $75 includes autograph plus personal inscription up to 30 characters
• Free shipping
• Limit 2 per order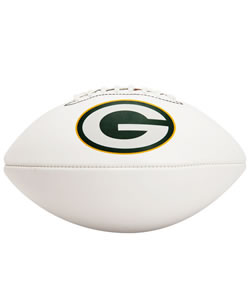 Green Bay Packers Embroidered NFL Football (White)
• $60 includes autograph only
• $70 includes autograph plus personal inscription up to 30 characters
• Free shipping
• Limit 2 per order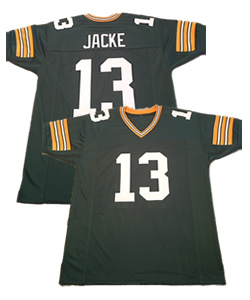 Green Bay Packers Custom Jersey
• $120 includes autograph only
• $130 includes autograph plus personal inscription up to 30 characters
• XXL Size Only
• Free shipping
• Limit 2 per order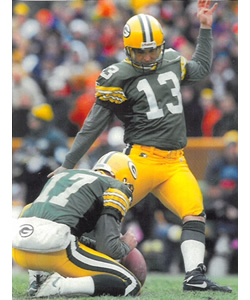 Autographed Green Bay Packers 8x10 Photo
• $25 includes autograph only
• $35 includes autograph plus personal inscription up to 30 characters
• Free shipping
• Limit 10 per order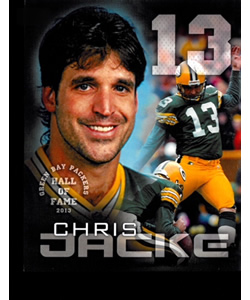 Autographed Green Bay Packers 8x10 Photo "2013 Green Bay Packers Hall of Fame"
• $30 includes autograph only
• $40 includes autograph plus personal inscription up to 30 characters
• Free shipping
• Limit 10 per order